Teaching for Success
The TFS Faculty Development Program Is the New On-ramp for Institutions that Wish to Engage More Instructors in Transformative Teaching Improvement and Appreciation of Student Success Issues.
It Enables Institutions to Help Faculty, Particularly SME and Adjunct Instructors, Apply Transformative Teaching Success Factors, to Instructional Improvement and Ensuring Greater Student Success
Why TFS?
Students are more diverse, demanding, and more needful than ever.
They quickly drop classes or disengage from learning when instructors fail to meet their needs or if the class fails to meet their learning expectations and vacances fevrier.
TFS specializes in mentoring Subject Matter Expert and Adjunct Instructors, who have not formally studied the nature of adult education, in the principles of teaching for success based on findings from cognitive science, adult learning, psychology, and best teaching practices.
Today, it is not enough for adjuncts to know their subject thoroughly. If adjuncts are to successfully serve institutions and retain students, they must have high-quality people skills and excellent instructional design and delivery smarts. For the noneducational major adjuncts, Teaching For Success unpacks and explains the value of these two must-know skill sets of higher education teaching. It translates learned-experience into easy-to-understand nuggets of best thinking and best practice.
TFS is designed to meet the particular needs of faculty who have not studied higher education and pedagogy. It will resonate particularly with faculty who are goal setters and high achievers. These faculty will love and resonate with TFS.
With TFS, your instructors can select and engage with resources of need and personal interest. You will give them a 1,600-page e-library of crucial teaching skills, strategies, and solutions. Best of all, adjuncts can learn teaching skills without having to slog through often off-putting and often boring theoretical discussions.
TFS is designed to energize and engage faculty who care and are committed to teaching excellence.
What is TFS ?
A Great Solution to a Tough Problem
The problem
Adjunct faculty, TAs and less-experienced full-time faculty need to quickly and easily learn what expert faculty are doing to achieve success in the classroom, laboratory, clinic and teaching on-line courses.
Students deserve the same quality teaching whether they have an adjunct instructor, full-time faculty member or a TA.
The solution
Provide faculty with a success-centered, skill-development periodical and program designed especially for busy adjunct, part-time and full-time faculty and TAs who wish to improve their teaching skills.
Teaching For Success (TFS) is a unique, low-cost solution to the problem of how to help adjunct and tenure-track faculty continuously improve their teaching skills and become more proficient at reaching the teaching learning goals they and their students desire.
TFS shares what works among all instructors, staff and faculty in a practical, attractive, monthly publication using state-of-the-art electronic publishing techniques. It's practical, proven (14th year in publication) and very cost-effective.
Teaching For Success® (TFS) is success-centered and results focused.
It's created especially for faculty who want to improve their teaching skills for the benefit of themselves, their institution and their students. It's practical, cost-effective and is deliverable from your institution's web or file servers.
TFS is practical; it's a positive, no nonsense approach to teaching improvement that appeals to responsible, busy, caring faculty who want to get better results.
TFS is a subscription-based, electronic monthly, that does not carry a specific political or theoretical bias.
The goal of TFS is to communicate in clear terms what works for faculty in all types of teaching situations, environments and contexts. Instructors are then encouraged to change, modify and shape these ideas to meet their own needs.
Also, TFS is an idea, a very personal, yet pragmatic idea for teaching and learning improvement as a faculty development program created especially for those – often the neglected faculty and staff groups – adjuncts, part-timers, teaching assistants and new full-time instructors.
This is a proven, effective, A+, low-cost faculty development program with 14 years experience serving higher education.
Who Benefits ?
The Short Answer? Everyone!
Faculty, students and subscribing institutions all benefit. Although we are the adjunct faculty development experts, instructors and professors of all experience levels can benefit from learning TFS success strategies and improvement ideas.
Faculty
TFS is designed to especially meet the needs of busy, overloaded instructors who want to improve their knowledge of good teaching practices in order to save time, reach learning outcomes and increase their enjoyment of teaching.
For 14 years busy, hardworking faculty have loved the practical, positive, no nonsense approach that TFS brings to teaching and learning improvement. We know that few faculty have time to spend researching teaching and learning theory; therefore, they need an enjoyable quick-reading publication that provides 8-12 terrific ideas each month.
If a resource is not handy on their desktops or in their briefcases, faculty are too busy to search them out.
Also, TFS is a resource that especially benefits adjuncts, part-timers, teaching assistants and new full-time faculty – instructors who need help with the fundamentals.
Institutions
Today, any organization that ignores training and development for their people does so at great risk to their long-term survival. TFS benefits institutions by helping them provide an affordable, faculty development program for the most neglected and fastest growing instructor group – adjunct faculty.
Better teaching means higher retention rates and the enrollment of higher quality students for the subscribing institution. TFS requires no development costs and only a few minutes of staff time to implement each month.
Students
Students are the ultimate winners when TFS is provided to faculty. TFS helps faculty learn how to meet students' learning needs and do the things that really matter in their teaching.
TFS success strategies can be taught to students to help them with their academic learning tasks as well as to become more successful in their personal lives.
Critical Success Factors – The Crucial Structure
Why do so many faculty development efforts fail?
Just like a boring, disorganized class that students avoid like the plague, faculty run from boring, disorganized resources and programs that don't meet their success needs.
TFS is not only attractive, stimulating and readable but it's extremely well organized using a unique structure that makes sense.
Without a solid foundation a program like a house will crumble. TFS has built a very solid foundation for developing faculty on the five Critical Success Factors (CSFs) of good teaching. We use these CSFs to create the annual curriculum of teaching and learning improvement ideas found in each issue and volume. These CSFs help faculty see the areas where they need most to develop proficiency.
The CSFs of good teaching are:
Leadership – Envisioning and articulating the "whys" of education, teaching and learning.
Management – Creating an efficient, barrier-free process to teaching and learning.
Instructional Design – Using sound learning principles to create appropriate learning activities and becoming a learning-problem diagnostician.
Communication – Selecting the most appropriate channel for knowledge development.
Evaluation and Testing – Setting standards, and continually asking, "Are outcomes being achieved, if not, why not?"
No other faculty development resources even come close to being built on a solid theoretical foundation as TFS!
So Why Not Subscribe Today and Help Your Faculty Teach For Success this Term?
Each subscription provides the institution with a TFS Unlimited Use License
No restrictions on the number of faculty or number of times accessed.
All faculty gain access to more than 1500 pages of selected instructional practice resources.
The institution may store and distribute TFS resources from it's own CIS, or LMS.
Faculty developers and instructional designers may use resources in any way needed for seminars, webinars or other faculty development initiatives.
Below Are Some of the Serious-About-Success Institutions Choosing TFS
Becker College
Central Piedmont Community College
Columbia College
Dutchess Community College
Guilford Technical Community College
Honolulu Community College
Lone Star College
Miami Dade College
Moorpark College
North Dakota State University
TFS is all about student success boost learning and completion.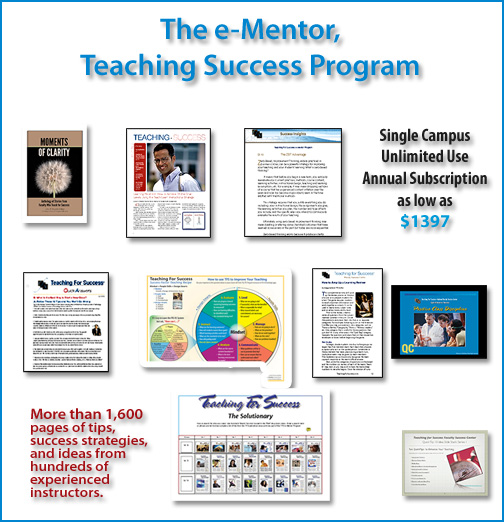 Working as Department Chair, I was amazed to discover a significant proportion of the adjunct faculty in my department had not learned the essentials. They just taught the way they were taught—for good or bad. Many students became disappointed and quit. So I decided to do something about it. Now I want to help you reach and engage students in completing courses. After all, why should students pay the price of poor teaching?
That is why I created the Teaching For Success Program. It's designed to help your faculty succeed by giving you the tools to help them improve their skills. Click the arrow below to enjoy the TFS Program Introductory Video.
Isn't it time to value and empower your faculty? TFS is the practical way to assist instructors to: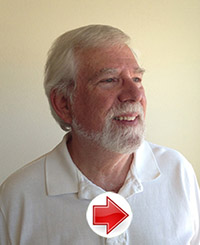 Be buttressed by a program designed to provide them with more competence, clarity, and confidence.
Understand the many benefits of Success Factor Teaching for their students.
Comprehend the advantages of applying the six must-know teaching success factors to their instructional methodology.
Understand the nuances and hidden snares of higher-education teaching.
Know what are the most important steps to take to boost student completion.
Create an outcome-achieving lesson plan, syllabus, quiz, group-learning project, and positive class-discipline policy.
Absorb the practical teaching wisdom from 17 adjunct and full-time faculty who relate their Moments of Clarity when an essential element of good teaching was learned.
A TFS Story
The information provided is so on target. I can relate to each comment. It seems that I have misplaced my focus and have, perhaps, forgotten why I wanted to teach. It became a chore because I was more concerned about errors, instead of my purpose and how it may impact students.
Upon reading this information, I realized that I have a lot to learn about my delivery and my students. They have become disruptive and defiant. I wondered about how to get them back on track, but I had no resolution.
Your TFS teaching tools are a life saver. I don't know if you remember, I was worried about losing my job and my students were threatening to go to the Dean.
Look at me, now. I have found what my students need from me. They are benefiting from your Program and from what I've learned through you. I love my students, and they are just awesome. Thank you so much for your guidance and information.
A.Scott, Adjunct Instructor
Select Institution Type: After payment received, TFS will setup your access and email you startup information and credentials
The TFS Road Map to Better Adult Instruction

The TFS Program Offers a Common Sense Structure.
Instructor Skills Are Developed Using
the Six Essential Teaching Success Factors.
The Highly Effective PIE-R3 Quick-Lesson Format Is Included.
Eight Self-Study QuickCourses
How to Create a Professional Syllabus
How to Create Lesson Plans that Work
How to Build Positive Class Discipline
How to Activate Your Lectures and Presentations
How to Make Small Group Learning Work
How to Test and Evaluate Learning
How to Ensure Integrity in Academic Writing
Understanding Harassment in the Academic Setting
Three Rapid Help Guides
Knowledge presentation, processing, and retention: these strategies help students better learn and apply knowledge.
Active Review Techniques: a selection of simple activities that faculty can use to boost the level of learner recall.
All About Testing: suggestions for selecting, creating and using the various forms of testing including objective, subjective, and performance tests.
And, So Much More
A set of eleven practical teaching betterment QuickTools consisting of useful forms, templates, and checklists; all designed to save faculty instructional time and work.
Seventy QuickAnswers that enlighten on a wide range of popular and sometimes vexing questions on teaching adults in higher education.
These answer your questions about teaching and learning and give you the inside scoop on a broad range of common teaching problems that you can fix.
Eighty-three gorgeous and informative e-Zine issues. These publications share best practices submitted by hundreds of innovative faculty.
Moments of Clarity Anthology of Stories of Faculty, e-Book where 17 adjunct and full-time faculty present their stories about developing an optimal teaching mindset backed by practical skills.
Success Factor applications: 103 pages.
QuickTips for better teaching: 30 pages.
Creating a Success Mindset with growth insights; great to share with students: 61 pages.
Best Practices e-Zines: benefit from years of teaching experience from hundreds of colleagues: 256 pages.
Adventures in Teaching for instructors who embrace the spirit of exploration and trying new things: 72 pages.
The Teaching For Success "Solutionary", a searchable treasure trove of outstanding practices and intelligent teaching approaches in most subject areas: 516 pages.
QuickAnswers move new and inexperienced instructors toward knowledge parity with experienced faculty: 66 pages.
Going Mobile, emergency support ideas for instructors on the go; they can load these precise and specially formatted teaching ideas to smartphone platforms.
The Smart Evaluator's Question to Ask: What if it does work?
Your institutional annual access secured with a purchasing card provides immediate access to 13-Sections of great teaching resources. Execute Director, John H. Shrawder, has overseen the creation of 1,600 pages of ideas, strategies, principles, and recommendations all designed to help your institution's faculty become more skilled, valuable, and appreciated.
Faculty/User Comments on Teaching for Success
Jack, The information provided is so on target. I can relate to each comment. It seems that I have misplaced my focus and have, perhaps forgotten why I wanted to teach. It became a chore because I was more concerned about errors, instead of my purpose and how it may impact students.

Upon reading this information, I realized that I have a lot to learn about my delivery, and my students. They have become disruptive and defiant. I wondered about how to get them back on track, but I had no resolution.

Your [TFS] teaching tools are a life saver. I don't know if you remember, I was worried about losing my job and my students were threatening to go to the Dean. Look at me, now. I have found what my students need from me. They are benefiting from your Program and from what I've learned through you. I love my students and they are just AWESOME. Thank you!
Thank you so much for your guidance and information,
~A.Scott, Community College Adjunct Instructor

Wanted to let you know that I am once again resorting to your helpful website to encourage myself a little bit! I have been hired to create an online course for a local University that I am currently teaching at face to face. I am a bit concerned that somehow I am not qualified, but I know I am because I am the subject expert! By reading over the different [TFS] Faculty Rapid Help Guides, I am feeling better already!
~Kim T., Plymouth State University

I appreciate the insights you have given me and the helpful suggestions for improved class response. [Tip #51] Simple but effective. Saves a lot of time and helps focus attention and support where needed!

Great suggestions. I truly appreciate the good advice. I think you are applying some of the teaching techniques in the ways you present information to readers like me. In some way I am both the teacher and the student when I read and think about the information you post.

The fall MBA capstone course has started and I have employed many of your suggestions with success.
~John MacDonald, Ashland University

I just wanted to say how much I appreciate your e-Mentor Program. I am in my 3rd year of teaching, and I just moved from a Community College to a 4-year college.

I am thrilled to have this position; however, your various resources have helped me along the way. I am just doing my syllabi now and will look at your recent Success Tips on outstanding syllabi.

Thanks again from a very grateful educator!
~Melanie Fleming

I love all of the Success Tips so far, but the tip: GRANDMA'S RULE was the kicker I needed! These tips are priceless. It is great to have such reminders coming out weekly. I so appreciate your emails. They remind me of my goal: REAL learning. NOT just teaching!
~Sheryl, AMSL

John. I have been very impressed with the daily posts. I'm so glad that I joined the group.
~Ken Hunt, Ph.D.,J.D., LL.M. Adjunct Faculty at Utah Valley University

John, you are exceptionally gifted in your work within higher education.
Your passion shows through.
~Michael Sutton, Knowledge Activist, Leadership Coach and Mentor, Associate Professor in Higher Education, Westminster College [Bill and Vieve Gore School of Business], Boise State University, [College of Business and Economics], Harvard Business Review Advisory Council

About Us
John H. (Jack) Shrawder
Executive Director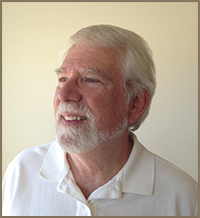 Two years doctorate-level study in Training and Development, at the University of Illinois.
Developed and facilitated the original Teaching For Success, Critical Success Factor Teaching Improvement workshop.
M. Ed. Vocational Education, University of Illinois
Founded Pentronics Publishing and Teaching For Success® in 1988 to help adjunct faculty learn how to improve their teaching and achieve learning outcomes more rapidly and easily.
Developed the TFS Critical Success Factor system to teaching improvement.
Added the TFS Top Three Facets of Teaching Improvement elements to the new Adjunct e-Mentor program: Clarity, Capability, and Confidence.
Created in 2010, the TFS Faculty Success Center concept and built the E-library of just-in-time, just-enough adjunct faculty development resources.
Created, designed and published the first teaching-idea newsletter for adjunct faculty.
Published the full-color first faculty development e-zine and print periodical.
First to offer colleges an Unlimited Site-license for a faculty improvement periodical.
Published first periodical available to colleges with a customized logo applied and included a unique site-license for on-campus printing and distribution.
Fourteen years full-time, two- and four-year college and university aviation technology teaching and department chair experience.
Designed Aircraft Electrical Systems laboratory for Anchorage Community College.
BS Aviation Maintenance Technology, San Jose State University
Aircraft Maintenance Officer, USAF
FAA Certified Aircraft Airframe and Powerplant Mechanic
AA Physical Sciences, Sierra College, CA.
Penny A. Shrawder
Owner/Artist/Managing Editor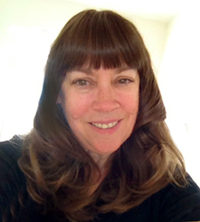 Award-winning fine-art artist, print, and web designer.

Art History: University of Illinois
Fine Art: University of Illinois;, University of Anchorage, Alaska,
Fine Art and Design: Lake Tahoe Community College, California
Workshop: Don Andrews, Watercolor
"The Motivating Factor," by Penny Shrawder, The Artist's Magazine, November 2002
"Great Art Moments," by Penny Shrawder, The Artist's Magazine

Twenty years fine art, and design work for print, and web media.



Book design, Web design, Small Business Branding, Marketing Designs
Small Business Communications and Marketing Designer
Created Dabby's Teaching World cartoon series
Webmaster and Graphic Designer: Bringing Art to Schools, South Lake Tahoe


Teaches private and public art classes.
The TFS Program at a glance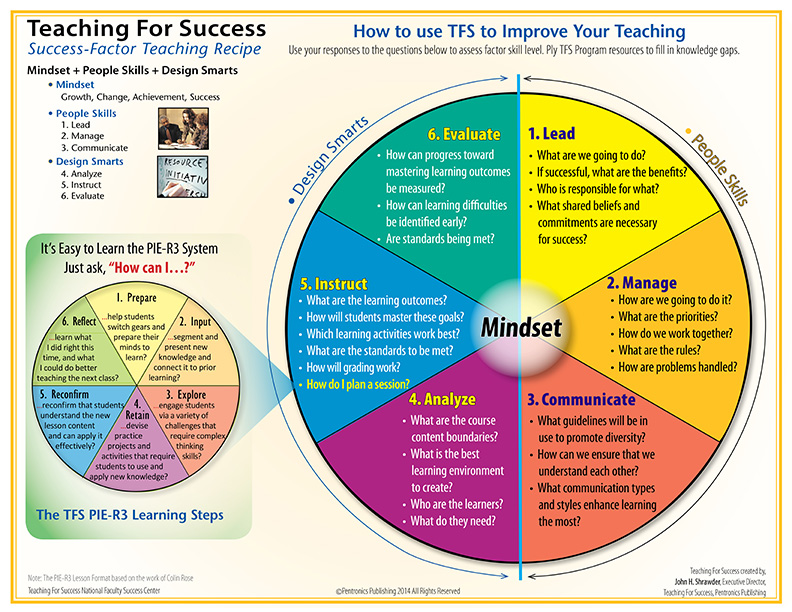 The program begins with an overview of the six teaching success factors that under girds 12-sections of TFS teaching Improvement resources. It is designed to boost instructor teaching clarity, competence, and confidence–the three pillars of teaching for student success and completion.
QuickCourses help faculty acquire basic knowledge and adopt foundational success skills of teaching today.
QCs are designed for self-study and use by new and inexperienced adjunct and full-time faculty. It is recommended that faculty load these documents onto a personal digital device of their choice. This will enable learners to enter information pertinent to their teaching situation.
What's the bottom line?
more than 160 colleges and universities now use Teaching For Success in their faculty development or teaching and learning center programs. Most of these colleges have been with TFS for many years. The renewal rate for TFS subscriptions has always been exceptionally high and to me is one of the best indicators of success.
The $1500 Question – Why not give TFS a try with your faculty?
A dozen compelling reasons to give TFS a try:
It's been proven over 14 years and 110 issues published!
It's cost-effective. For example, you can provide a book's worth of teaching improvement ideas over an academic year for 300 faculty for only 66¢ per faculty per issue.
It's a resource especially written and designed to meet the needs of the most difficult faculty population to reach and serve – adjunct and part-time faculty.
It's super flexible – each issue is published in Electronic (Adobe Acrobat) and Black and White Master (BWM) editions. Both editions come with unlimited distribution and printing site licenses.
Faculty love it!
With TFS, your college or university owns the issues and are free to house and use them as you wish!
You get a free Annual Index and Monthly Content Summary.
Your students deserve the best teaching possible.
Your TAs and their students can also benefit from receiving TFS.
You, your faculty and their students will benefit from the personal success strategy featured each month.
Accrediting agencies like to see faculty development programs in place that serve the special needs of adjunct faculty.
Your isolated, undernourished faculty will thrive on TFS and thank you for providing it to them.
Why not review TFS now. If you like what you see, we can have your electronic account and first issue ready on our web site for delivery to you in only 48 hours with your logo applied.
Jack H. Shrawder
Publisher,
PS: Your complete satisfaction with TFS is backed by my personal guarantee!
Membership Form
Contact
John H. (Jack) Shrawder
Executive Director
E-mail: Jack Shrawder, JackShrawder(at) Gmail (dot) com
Voice and Text: Jack Shrawder,530-307-8549
Mailing address
Pentronics Publishing,
721 6th St., NE,
Rio Rancho, NM 87124
I enjoy conversing with our customers and potential customers and those just interested in what we do. Please feel free to contact me with your questions, feedback, and concerns.
Best time to reach us is 9:30 am to 5:30 pm Pacific Time, Monday through Friday.
Follow TFS on LinkedIn; join this vibrant, helpful, and growing faculty support group.
TFS LinkedIn Social Network Group Link:
Adjunct Faculty Teaching For Success in Higher Educat